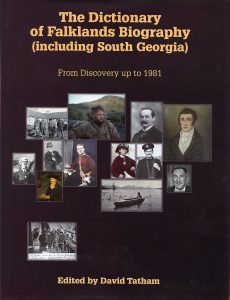 David Tatham – researcher, erstwhile Commissioner for SGSSI, and chair of the SGA – informs us that the online version of his Dictionary of Falkland Island Biography continues to expand and has recently been augmented by its 1,500th photograph.
In 2010 the South Georgia Association helped to place copies of the original printed version in a number libraries and museums.
The following press release has more details, and below that you will find a link to the DFB website.