Welcome to the SGA's new-look website (as of July 2020). Please contact us if you spot anything that is not working as it should, or you want to say how brilliant it is, or have something you would like to see on the site.
Events
The SGA organises events for members to get together and meet, as well as to learn about subjects of interest about South Georgia.
Under the present circumstances these are on hold, but watch this space!
Newsletter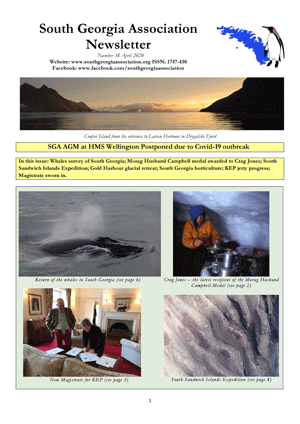 We produce a Magazine twice a year for members. Click HERE to see past editions
Join Us!
Join the SGA. It is only £15 a year.