By SGA Member Dr Bruce Mair With input from Alexandra Tataran, Archivist and Records Officer, British Antarctic Survey It is with regret that I report on the passing of Peter William Geoffrey (Geoff) Tanner earlier this…
Events
The SGA organises events for members to get together and meet, as well as to learn about subjects of interest about South Georgia.
Under the present circumstances we have been organising online talks in place of real get-togethers, but watch this space!
Initiative Fund
The SGA has an Initiative Fund that members can apply to for help with South-Georgia related projects. Click HERE for details.
Newsletter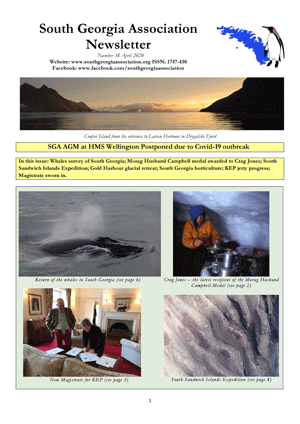 We produce a Magazine twice a year for members. Click HERE to see past editions
Join Us!
Join the SGA. It is only £15 a year.