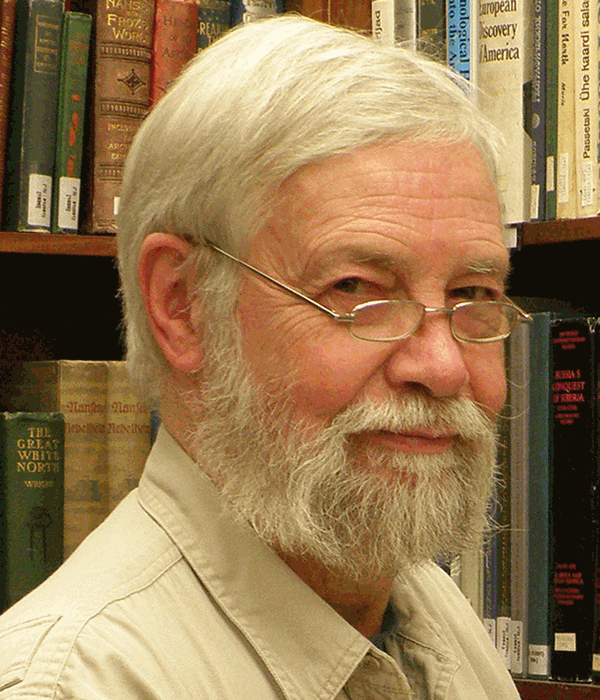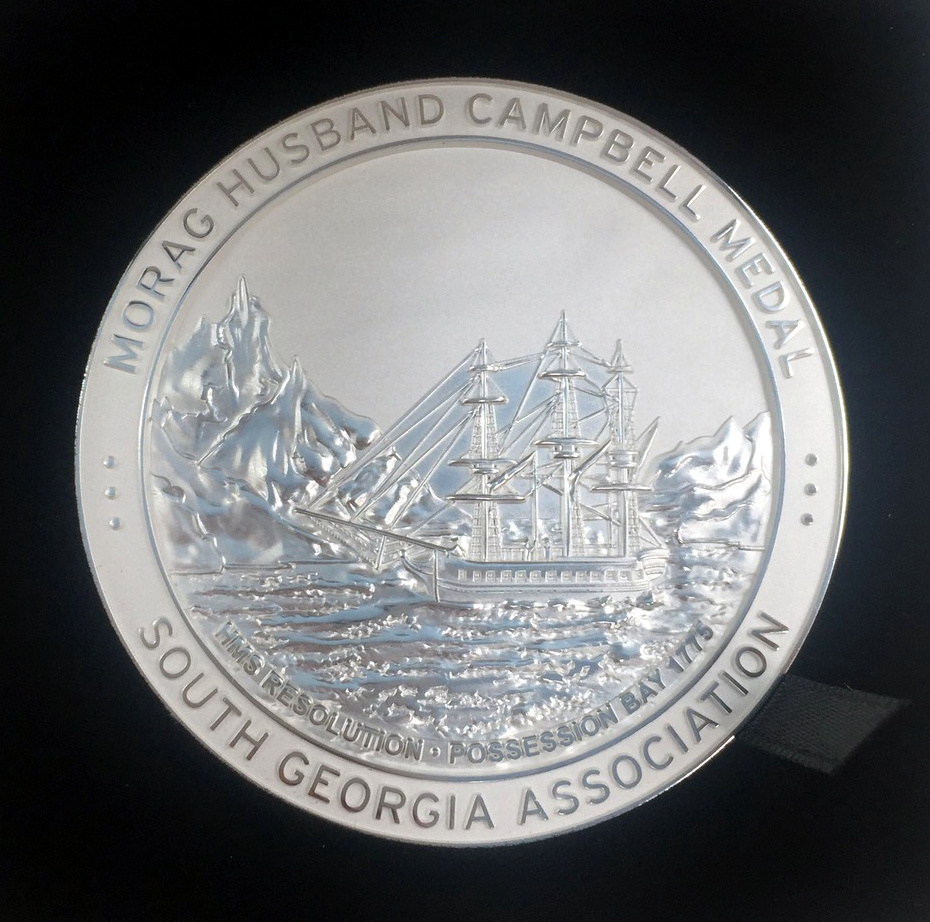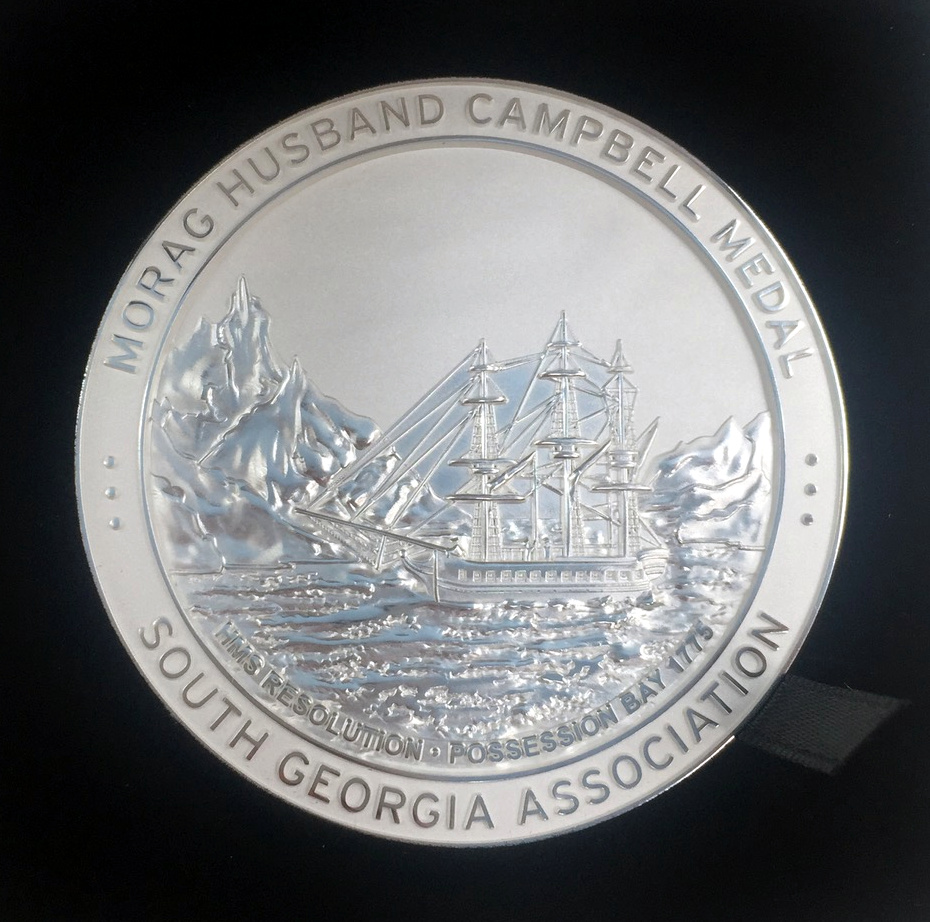 The South Georgia Association is delighted to announce the award for the Morag Husband Campbell Medal for 2021 to Bob Headland, "For outstanding and sustained contributions to the history and knowledge of South Georgia and to extending the wider appreciation of the island". The medal will be presented to Bob at the next live event, but a virtual presentation was made at the online AGM on 7 May 2021.
The Citation from the Proposers:
In 1977 Bob was appointed Field Assistant to the BAS South Georgia Terrestrial Biology Programme. He also became Deputy Postmaster. Over two years, he developed a deep interest in the history of South Georgia. This resulted in maps of the abandoned whaling stations and the earliest recording of other historical sites. Bob returned to South Georgia in 1982 but his work was interrupted by the Argentine invasion. With two companions he set up an observation post overlooking Leith Harbour and monitored Argentine radio communications where Bob's fluency in Spanish was invaluable. A third visit was made to close down BAS projects at KEP and make an assessment of the damage caused by the Argentine occupation. Shortly afterwards, Bob was appointed Archivist and Curator at the Scott Polar Research Institute which he kept for 27 years. He carried out research into many aspects of polar history and became a mine of information, freely given, on South Georgia and wider Antarctic affairs and history. In 1984 Bob published 'The Island of South Georgia', the most comprehensive account of the island. He is an advisor to several organisations, including cruise companies and departments of government, and is a member of the Antarctic Place-names Committee. He was later instrumental in aiding the formal transfer of ownership of the Whalers' Church from the Larsen family to the Government of South Georgia. Bob was awarded the Polar Medal in 1984. Bob has spent many years as a lecturer and guide on cruise ships, giving passengers a uniquely knowledgeable introduction to South Georgia.