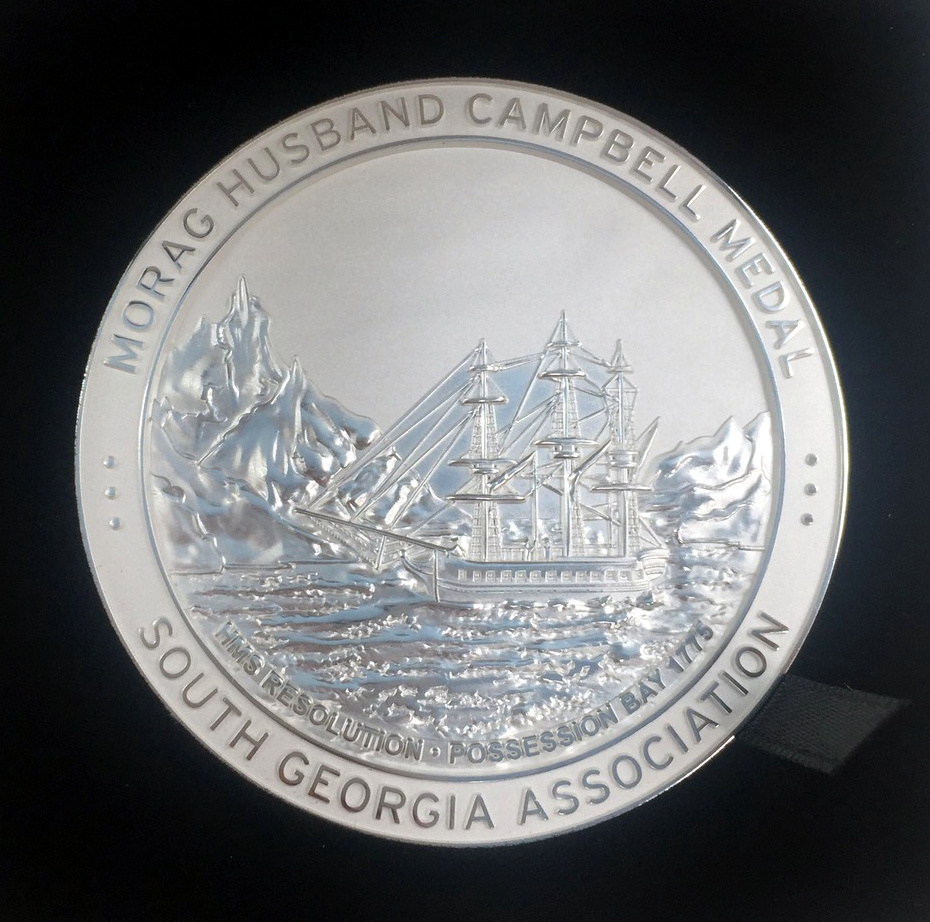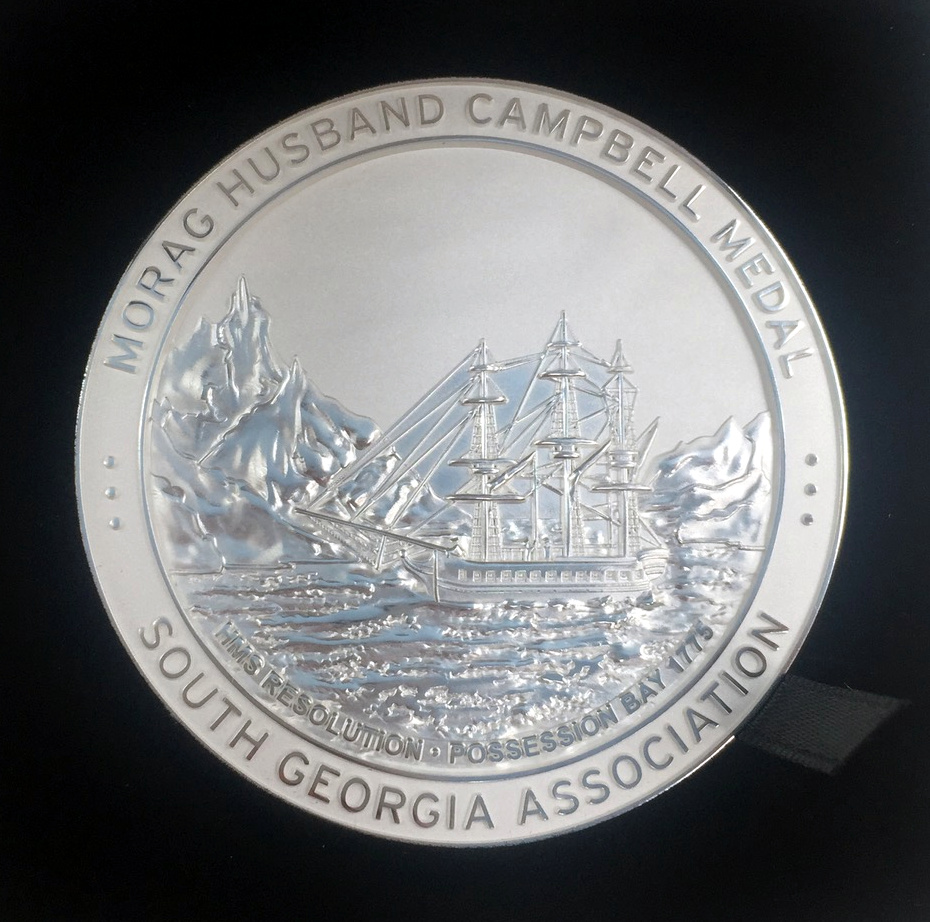 The South Georgia Association is delighted to announce the award for the 2020 Morag Husband Campbell medal for 2020 to Caradoc 'Crag' Jones, ""For contribution to fisheries management and scientific studies, and for championing adventurous travel, exploration and mountaineering on South Georgia"". The medal will be presented to Crag at the next Association meeting.
The Citation from the Proposers:
Crag Jones needs little introduction to most members of the SGA. He has been part of the South Georgia 'journey' for three decades casting his net wide in the early days as a fisheries observer and harbour master at KEP. Of course, being a world class mountaineer and adventure addict, you could make the case that these positions gave him the opportunity to exercise his passion within the interior of the island which is well known as one of the most remote and committing mountain environments. This might be considered self serving – but you could also say it has ever been so with the fine tradition of why scientists and logistic staff have applied to the British Antarctic Survey since its inception. The adventure aspect has always been significant motivator. More recently Crag has taken on the responsibility of chairing the Panel of Experts that advises private and commercial expeditions making sure their due diligences are sound with respect to safety and environmental considerations. Collating the various opinions and advices from the panel can be a thankless task, but his summaries are key for the government to confidently permit these expeditions. And his well measured contribution to the wider ongoing discussion of continued access to the island for private and commercial expeditions has been instrumental in keeping this somewhat difficult topic fluid in amongst all the stakeholders and indeed government officers.