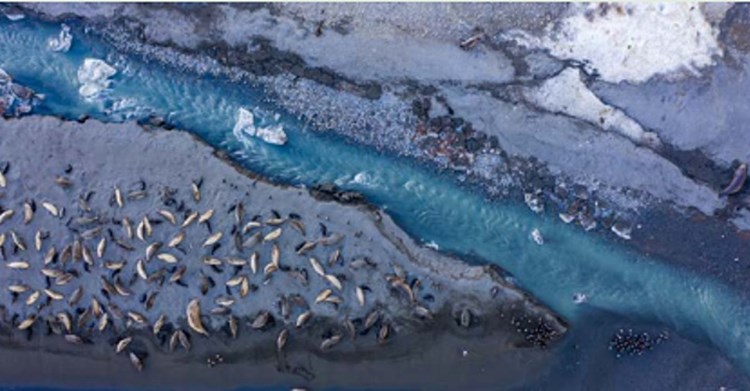 Drones, Dias and Government
The SGA is pleased to announce a third evening of talks.
When: Thursday 26 November 2020 at 1900 GMT
Where: The comfort of your own home.
Who and What:
John Dickens – Aerial Studies take off in South Georgia
John has worked at Bird Island and KEP for the British Antarctic Survey. He will discuss how drones are being used to observe wildlife in South Georgia, a pilot project he participated in during his time on the island with BAS.
Dr Robb Robinson – A Ghost Ship of Grytviken: some aspects of the career and context of Viola-Dias
Robb is a maritime historian based at the Blaydes Maritime Centre, Hull and an Honorary Research Fellow of the University of Hull. He is a Trustee of the Viola Trust which aims the return of the Viola/Dias from Grytviken to the UK, where she will be restored to form part of an extensive £30M Maritime Heritage Centre in Hull which will include showcasing South Georgia. He wrote the book with Ian Hart: "From Great war to Grytviken – Viola – The Life and Times of a Hull Steam Trawler" published in 2014. Robb will be talking about the Viola's rich and diverse history.
Steve Brown – Update from GSGSSI
Steve is the Director of Operations for Government of South Georgia and South Sandwich Islands. He first visited South Georgia in 1999 whilst working for the British Antarctic Survey. He has had continued involvement in South Georgia works projects as well as infrastructure projects in Antarctica and on various South Atlantic British Overseas Territories.
How to participate: You can an e-ticket for the event from EventBrite here . . .